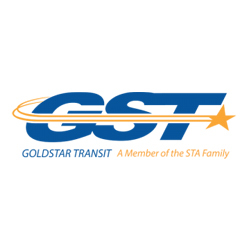 School Bus Driver Trainer
Round Rock, TX
GoldStar Transit is now hiring School Bus Driver Trainers.

As a School Bus Driver Trainer you will be part of the principal terminal-level safety staff. You'll have day-to-day implementation roles and be responsible for your assigned terminal(s).

This is an hourly, non-exempt position and pay depends on experience. You will report directly to the Area Safety Supervisor.

• High school diploma or equivalent.
• 2+ years of school bus driving experience or equivalent combination of education and experience.
• State-required Commercial Driver's License with Passenger and School Bus Endorsements.
• Current report of Driver Physical Examination.
• Demonstrated proficiency in the operation of assigned vehicles. This may include extra equipment such as wheelchair lifts and air brakes under all road and weather conditions.
• Certificate of training in first aid and CPR if required by contract.
• Conduct driver instruction and training, re-training, and re-certifications.
• Responsible for reporting to the Instructor Coordinator scheduled classroom training.
• Responsible for reporting their training activities to the Safety Supervisor.
• Attend all update meetings and any other meeting designed to promote STA and/or keep your credential current.
• Follow company policies regarding pupil/client management and relations with parents, teachers, guardians, medical practitioners, medical facilities, and the public in general.
• Report training activities to Manager and Safety Supervisor.
• Work directly with the Safety Supervisor to ensure that all drivers' licensing and training is current. Assist the Safety Supervisor with annual driver reviews.
• Keep records and submit reports as required.
• Drive AM and PM routes.

About us:
GoldStar Transit is part Student Transportation Inc. With a team comprised of drivers, dispatchers, mechanics, managers, technology professionals, and others who are committed to our longstanding culture of safety and the well-being of the students who depend on us each day. To many they are everyday heroes and serve as an inspiration to us all.

Student Transportation Inc. is North America's safest independent provider of school bus transportation services, with an industry-leading safety rating and the youngest fleet in the business.

Student Transportation Inc. is operating more than 13,000 vehicles in over 360 school districts. Student Transportation Inc. is a growing family of local companies committed to providing the highest level of safe, reliable and cost-effective student transportation.

Our motto at GoldStar Transit is to make a positive difference in the lives of the students we transport. Starting each day with a smile and a familiar face is an important step in the education process, and we train our drivers to be compassionate and confident in the management of the students on their bus.

Student Transportation of America is an Equal Opportunity Employer.

14957